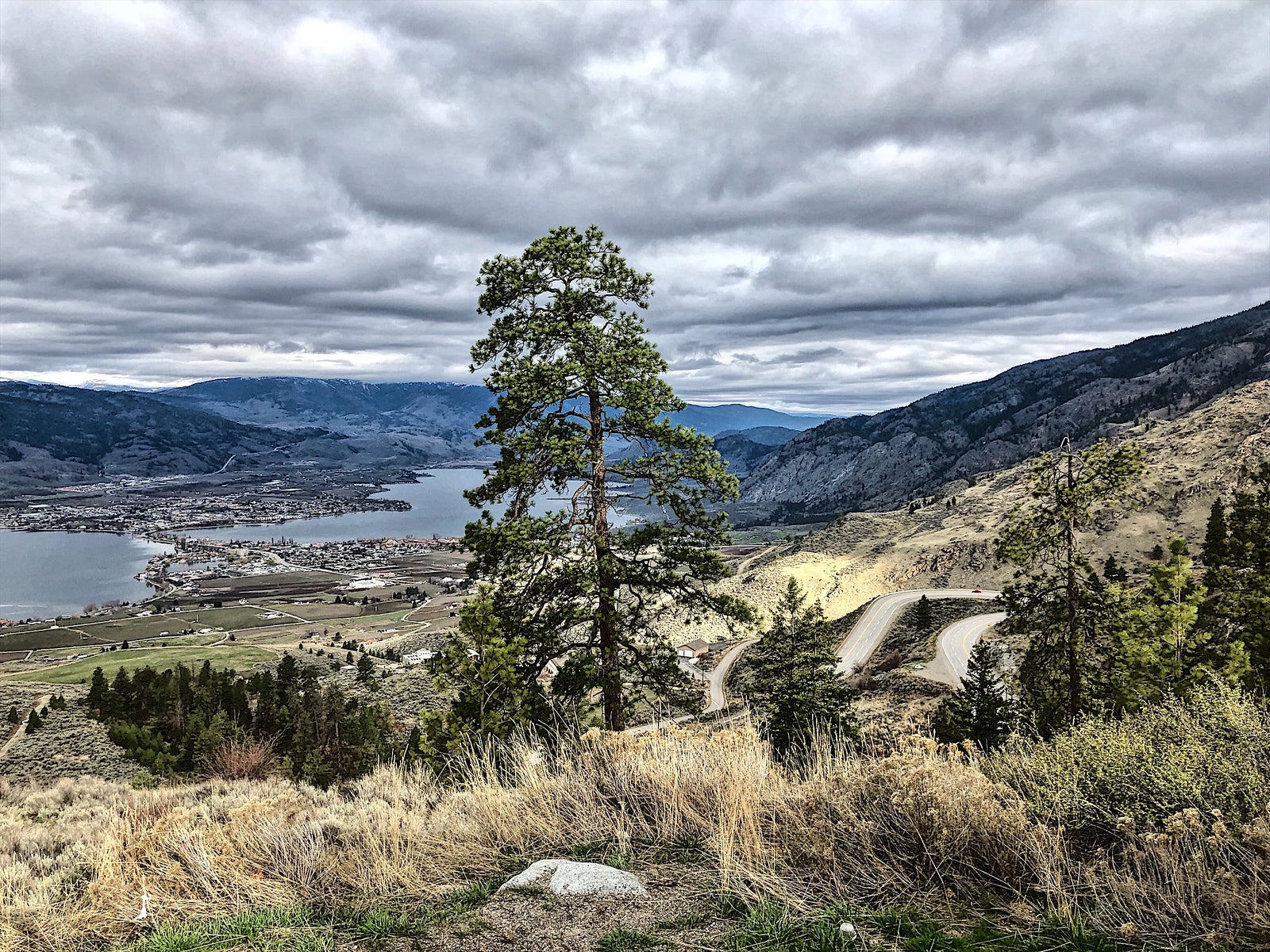 Osoyoos is the southermost town in the Okanagan Valley in BC situated on Canada's warmest lake and is surrounded by beautiful beaches and parks. The population of Osoyoos is 5,085 and explodes in the summer months with vacationers looking to enjoy the many outdoor activities the area offers. 

Osoyoos is a popular destination in the summer months for water and beach activities along with an abundance of wineries in the region. Osoyoos is located in the rain shadow of the Cascade Mountains, so residents enjoy an abundance of sunshine and dry weather.
Osoyoos has Canada's lowest annual precipitation and warmest annual temperature making it a haven for retirees and families looking for a great climate and outdoor adventure. If you are looking for a great home, condo or vacation property, Osoyoos has some great options available for you.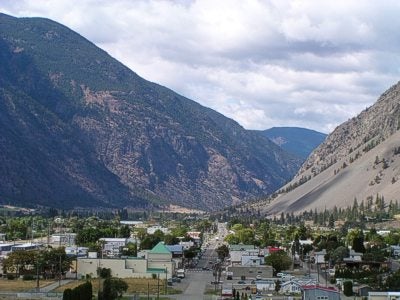 Keremeos is known as the Fruit Capital of Canada. The population of Keremeos is 1,502 residents making it a very friendly community oriented town.  Keremeos offers a wonderful climate with long dry spells and short winters making it easy to live here. The town is situated in the stunning Silmilkameen Valley along the Highway 3 corridor, 48km west of Osoyoos.

The abundance of orchards and fruit stands is great indicator of the area's sunny and dry weather allowing fertile soil conditions that produces amazing crops. 
Orchards are not the only thing Keremeos is known for. The Similkameen River offers excellent opportunities for swimming, tubing, fishing and kayaking. The area is also rich in history and there are several wineries located in the area for those downtimes when you need to recharge after pursuing all the outdoor activities.  It's a great place to retire as the community offers affordable living options and an an awesome climate to go with it.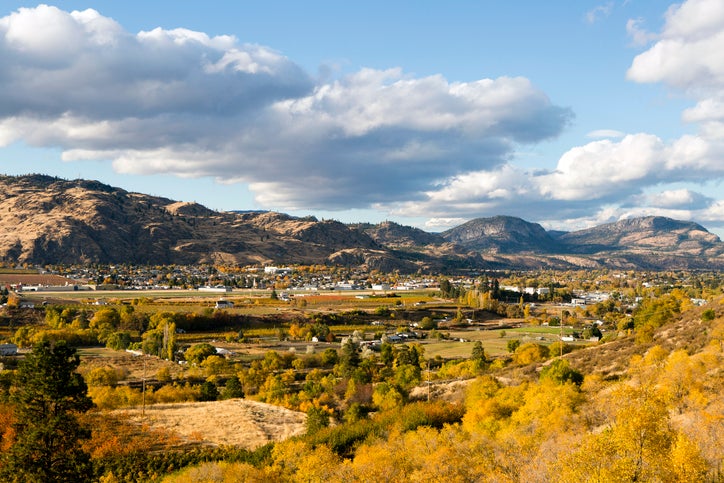 Welcome to Oliver, the Wine Capital of Canada. Hot sunny days and fertile soil is are the key ingredients for the award winning wineries found in the area. Oliver is home to 4,928 residents and still exudes the small town charm. 

If you an outdoor enthusiast, Oliver offers a variety of hiking trails for both hikers and mountain bikers at a range of levels. If you are into more adventurous pursuits, Mt. Baldy offers challenging hikes in the summer and downhill skiing in the winter months. For those who prefer more leisurely activities, golfing, fishing and wine tasting are just a few of the many great things to do in the area. 
Oliver offers a great range of properties ranging from condos, 55 plus communities along with affordable single family homes. Oliver is also conveniently located in the Okanagan Valley on Highway 97 between Osoyoos and Penticton along with being only 25km from the US border.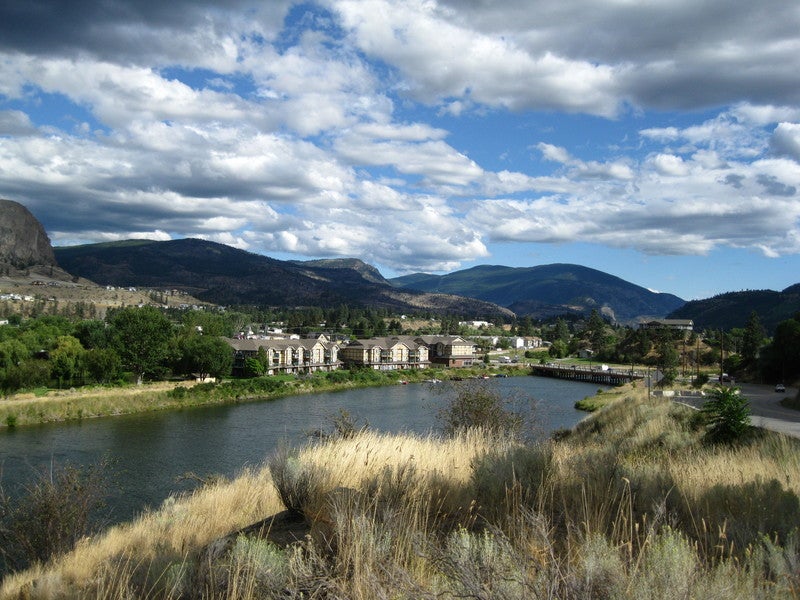 The small community of Okanagan Falls is unincorporated and located on beautiful Skaha Lake which is a popular destination for both local and visitors who enjoy the great beache for swimming and the lake for water sports. OK Falls as it is known to locals is located in wine country and there are numerous wineries located both north and south on Highway 97. 

The historic Kettle Valley Railway Trail Network is located near OK Falls and offers endless opportunity for biking, hiking and travels through many orchards and vineyards along the way.
If you are looking for awesome views of Okanagan Lake, the rail trail has many vistas where you will be awed by the scenery. 
OK Falls offers a great range of housing for families and retirees with a good inventory of condos, single family homes along with 55+ communities. If you are looking to retire or improve the quality of life for your family, OK Falls has it all and you won't be disappointed.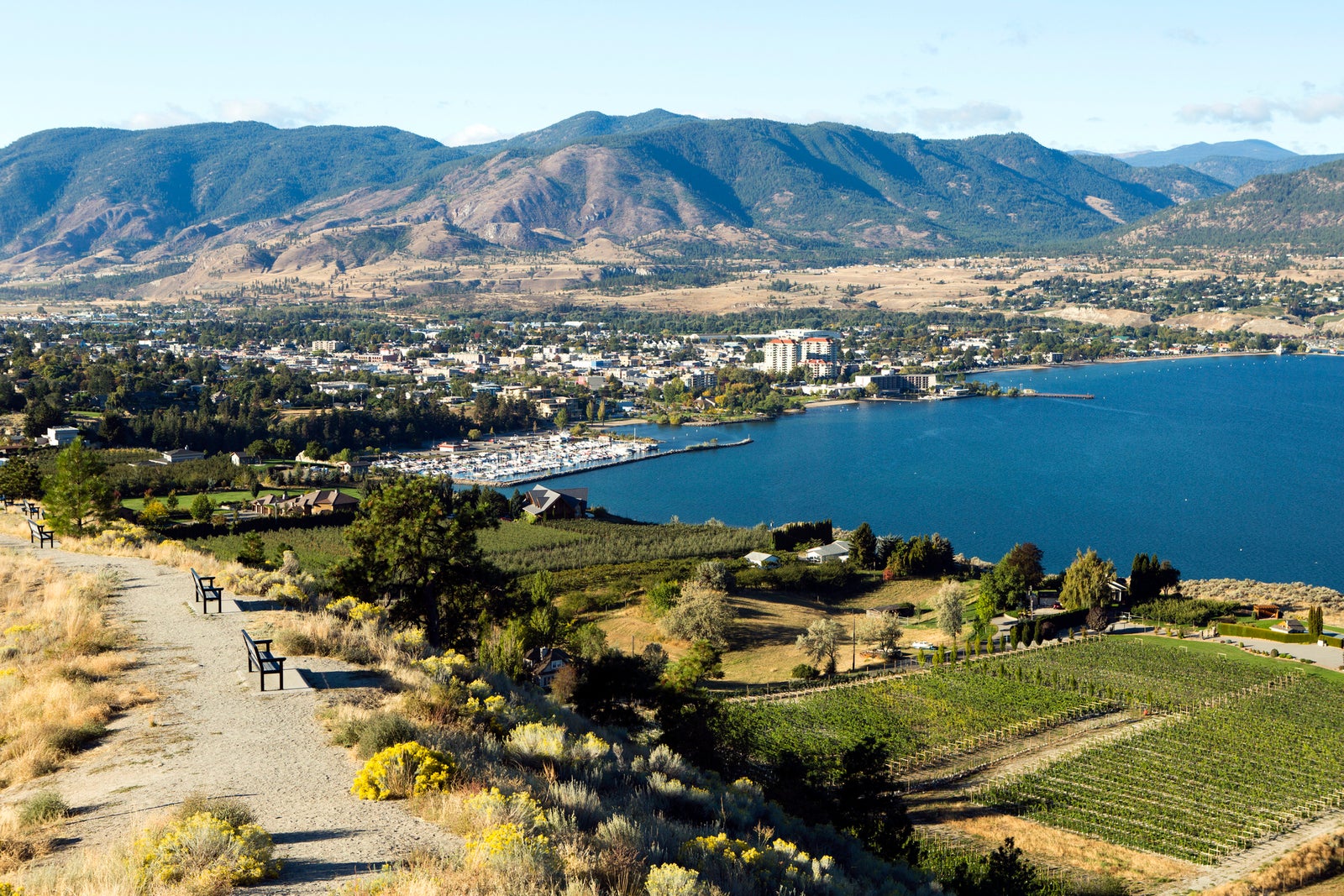 Penticton is a beautiful city nestled between Skaha Lake and Lake Okanagan allowing for unlimited recreational activities at the lake. Penticton is known for long hot summers and dry winters and an abundance of sunshine with over 2000 hours of sunshine each year! The city of Penticton is home to 35,000 residents with a mix of young families and retirees. If you like beaches, orchards, wineries and outdoor recreational activities, Penticton is your place. The downtown core features cool cafes, restaurants, art galleries and a fantastic community centre. For those adventure seekers, there is a network of trails around Penticton that are great for mountain biking and hiking with stellar views of the valley and lakes. Penticton offers a wide array of housing from newer townhomes to upscale condos, lakefront properties and single family homes.  A great mix of housing to meet almost all homebuyers requirements.