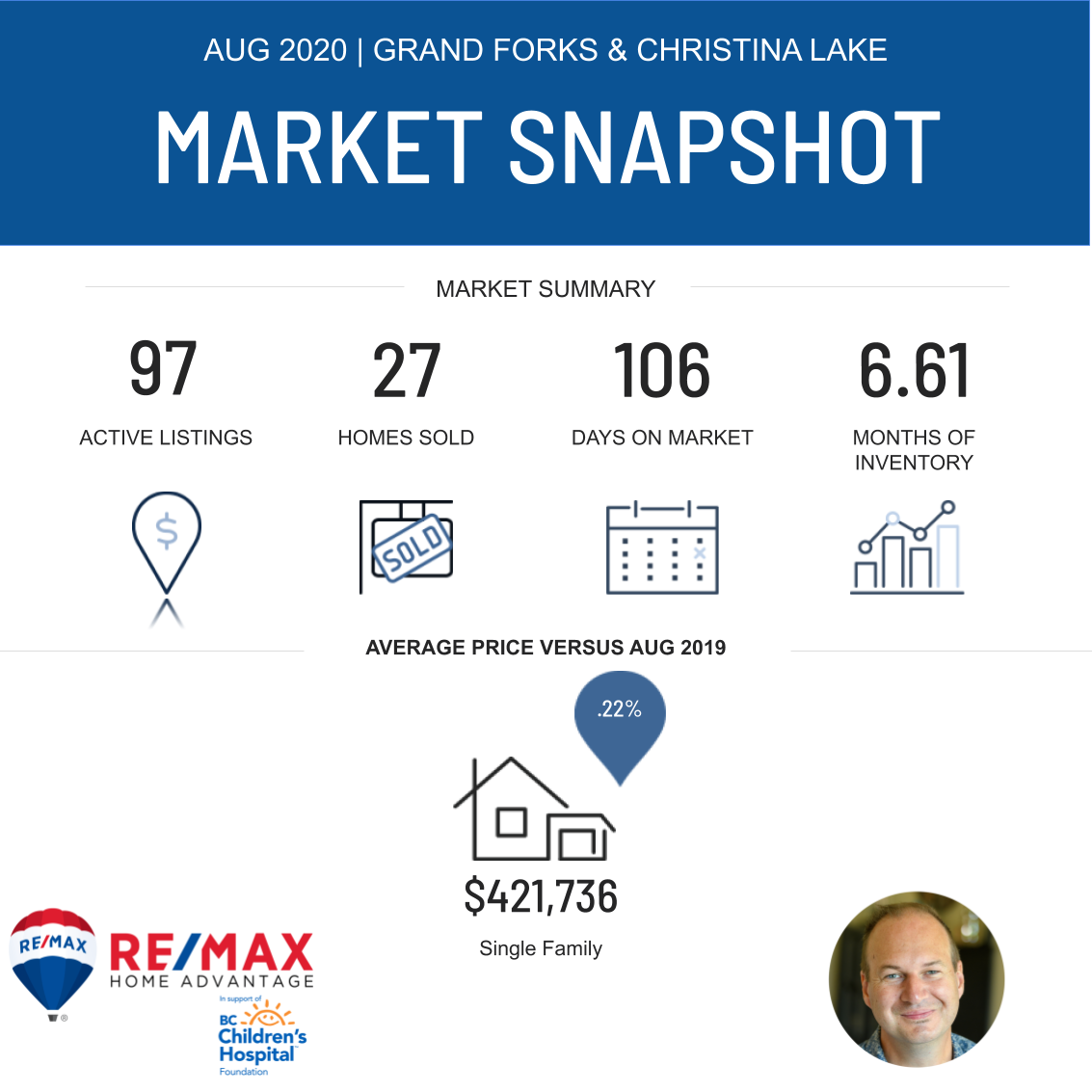 Market Stats for Grand Forks & Christina Lake for the month of
August
2020!
A positive month with average prices going up and DOM (Days on Market) increasing. The Listed versus Closed Ratio finished strong this month as well.
There were 25 New Listings in August 2020, down 10.71%
from last year at 28. Furthermore, there were 27 Sold Listings
this month versus last year at 17, a 58.82% increase.
Closed versus Listed trends yielded a 108.0% ratio, up from
previous year's, August 2019, at 60.7% , a 77.88% upswing.
This will certainly create pressure on a decreasing Month's
Supply of Inventory (MSI) in the months to come. The real estate market is still firing on all cylinders with increasing pressure on pricing with low inventory still being an issue.
Market Stats are provided courtesy of KAR (Kootenay Association of Realtors).