Blog post content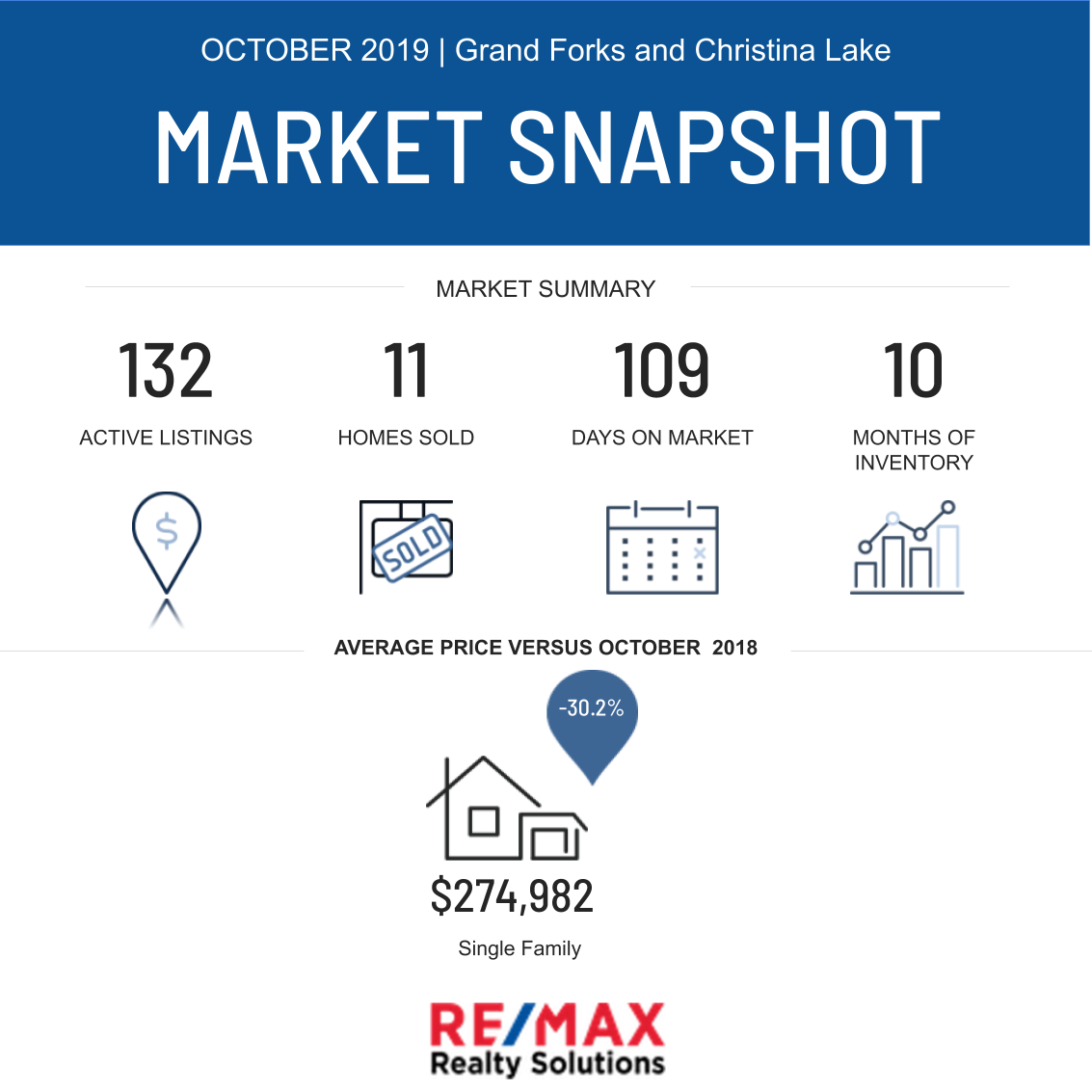 The number of homes sold in October 2019 for Grand Forks and the Christina Lake area was 11 which is comparable to October 2018. The average price was down from last year but this is not indicative of market conditions as the number and type of homes sold in October 2019 provides limited data to get an accurate picture. 
The number of days on market is down 6% from October 2018 indicating that inventory moving quicker in October 2019 even though inventory is slightly up when compared to the same period last year. 
Overall the market is still strong in the Grand Forks and Christina Lake area and we should see activity picking up in the coming months as buyers continue to see affordable living options in BC.