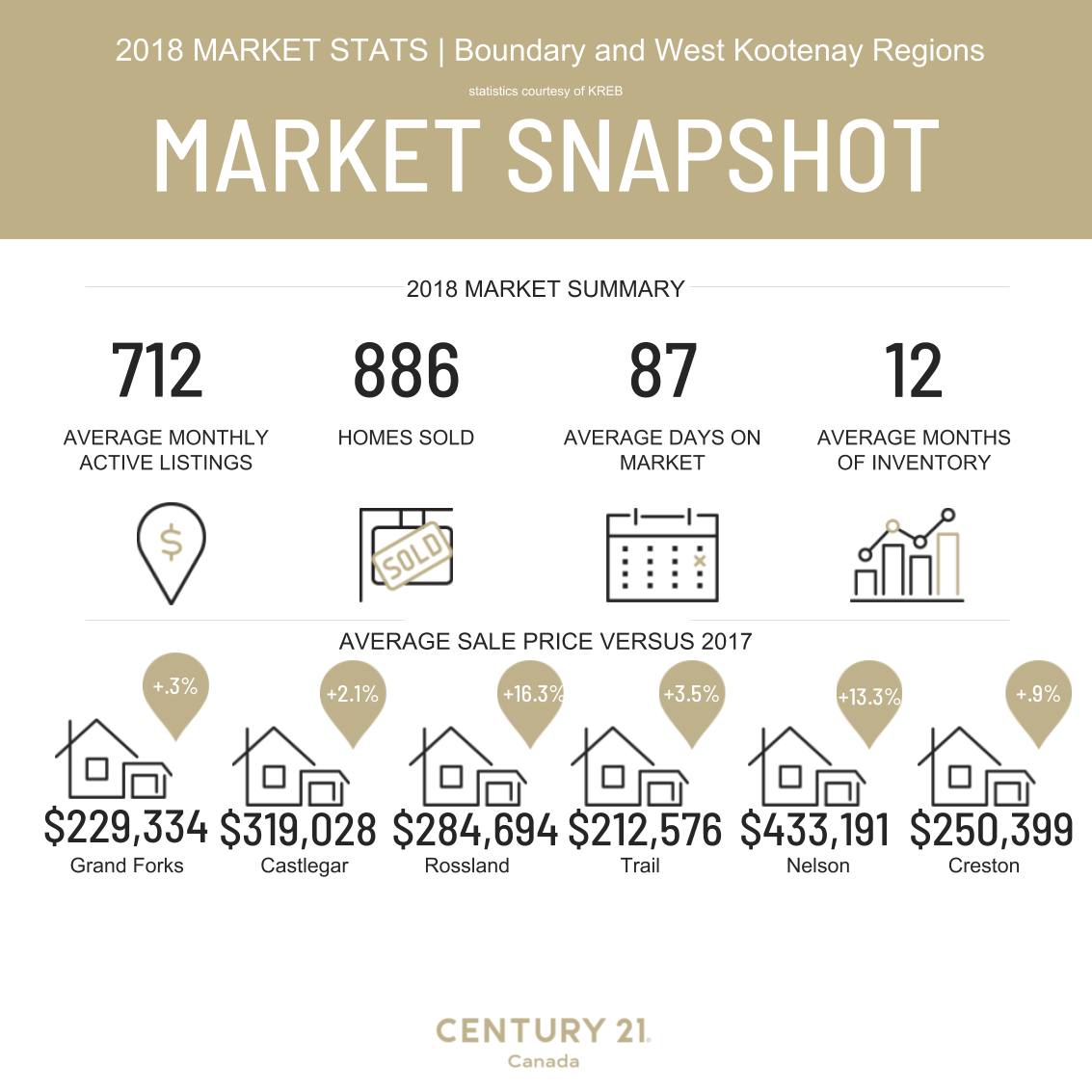 Well another year has come to and, and it is time for the annual release of the market statistics for the Boundary and West Kootenay Regions. In the infographic, you will find information on the overall market activity for the region along with the average price of sold listings for the communities of Grand Forks, Castlegar, Rossland, Trail, Nelson and Creston.  Overall a very good year with modest price increases in most markets except for Nelson and Rossland which had double digit increases in the overall average sale price. 
Affordability is still the word of the day as the average price of a home in this region make it very obtainable for the majority of people to purchase a home. There has been a noticeable increase in inquiries from people outside of the region looking to purchase vacant lots, retirement properties and recreational properties due to the affordability. 
If you have any questions about the market conditions or real estate options in this region, don't hesitate to get in touch with me. I wish everyone all the best in 2019 and hope you have a great year ahead of you!